Not only the infrastructure and food industries are "overseas shopping", but Shanghai Textile Group is also making global acquisitions. It plans to integrate African resources, European and American design and Asian manufacturing in China and sell globally.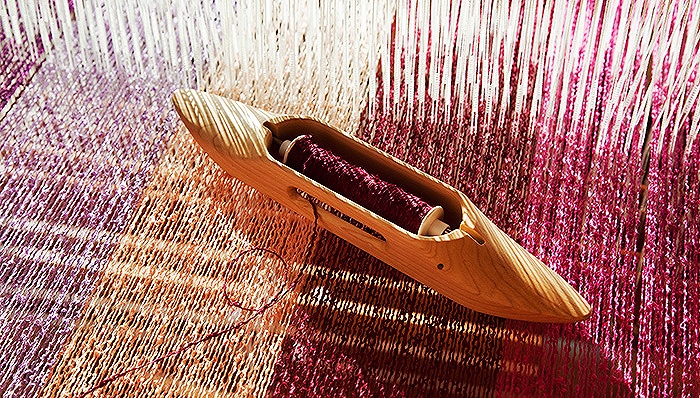 According to the report of Jiefang Daily on November 30, Tong Jisheng, party secretary and chairman of Shanghai Textile Group, said that in the next five years, Shanghai textile will invest 10 billion yuan in global acquisitions to form a global layout of "using African resources, designing by Europe and America, manufacturing clothing in Asia and Latin America, integrating by China and selling globally", And realize the transformation from trader to supply chain integrator.
Shanghai Textile Group has total assets of 20.6 billion yuan and net assets of 5.66 billion yuan. It has two listed companies, Shenda shares and leading shares, three guns, conch, chrysanthemum and other brands, and 21 units engaged in foreign trade export.
Like many state-owned enterprises undergoing reform in Shanghai, Shanghai Textile Group has also invested its goals in overseas markets in recent years. In addition to selling products, Shanghai Textile Group plans to extend its industrial chain overseas. Sudan, an African country, is rich in land resources, light and water resources. The Sudan Textile Industrial Park, the largest overseas cotton planting, textile printing and dyeing, garment home textile processing, logistics and trade base of Shanghai textile, is built here. The construction of the whole park was started in the second half of last year, and US $1 billion has been invested in advance. The first batch of cotton will be harvested next year, and 50000 spindles will be output through the spinning factory in the base, and the scale will be expanded to 300000 spindles in the future. At the same time, the garments manufactured here will also mainly serve the African market.
In the upstream, in addition to establishing the origin of raw materials, Shanghai textile is also making layout in the trading link. In August, the company and Xinjiang Construction Corps jointly established Shanghai international cotton trading center. In November this year, the group also built a bonded cold storage with Copenhagen fur in Pudong, Shanghai. In the manufacturing sector, Shanghai textile has also established a number of low-cost manufacturing bases in Myanmar, Cambodia and Bangladesh, forming an annual garment processing capacity of 4 million sets and an annual inspection capacity of 600000 sets, and plans to double it in the next five years.
In terms of brand, Shanghai textile is also completing its product layout through global acquisition. Last February, the company acquired a 50% stake in Metropol, a Danish fashion brand. In July this year, the company acquired a sweater enterprise in Hong Kong, with an annual output of 25 million pieces, and more than 80% of its products are sold to well-known brand retailers and large department stores in Europe and America. Next, Shanghai textile will also acquire European and American automobile textile production and sales companies.
In terms of product promotion and design, the "Shanghai Fashion Week" organized by Shanghai textile signed strategic cooperation with Milan Fashion Week in Italy and London Fashion Week this year, and further promoted the internationalization of its own fashion industry in cooperation with more overseas designers. Zhu Yong, President of the company, once said that in the new round of reform and development of state-owned assets and state-owned enterprises, the development goal of the textile group is to adhere to the "science and technology and fashion" strategy and become a world-famous comprehensive textile and garment trade multinational group with fashion as the core through three to five years of efforts.